Wanting a unique wedding is a natural desire for many of those looking forward to their special day. But it can be challenging to find a place to start, so take a look at these inspired wedding centerpieces designs to get a few ideas.
1. Hanging Garlands of Greenery
Source: https://www.brides.com/gallery/hanging-greenery-wedding-decorations
Why not pull a bit of nature into the design for your big day? Whether your wedding is set to be indoors or outdoors, hanging up some natural garlands will create a lovely centerpiece to compliment any type of wedding decor.
2. Fall Foliage
Source: https://www.merakilane.com/hands-on-fun-25-fall-art-projects-for-kids-we-love/
If you're thinking of a fall wedding, then you'll know that color is going to be important in designing your big day. Spread out some pressed leaves, ferns, and other foliage of different colors to make your centerpieces pop.
3. Mini Trees
Source: https://www.goodhousekeeping.com/home/gardening/a20706778/fruit-trees/
If you're looking for a unique centerpiece that will keep your guests talking, try incorporating dwarf fruit trees onto the table to bring an instant natural charm to the area. Use a single fruit type or mix and match with oranges, apples, lemons, and pears.
4. Olive Branches
Olive branches are a simplistic yet beautiful addition to any table centerpiece, and they're sure to add a little of nature's charm to your wedding. Scatter them across as an accent or weave them together for a beautiful runner.
5. Ceramic Tiles
Source: https://healthhomeandheart.com/2018/09/diy-ceramic-tile-coasters/
Ceramic tiles can add a colorful and eccentric addition to your table's centerpiece. Use them as coasters, to hold candles, or just to bring a little something special to the occasion.
6. Botanical Artwork
Whether you utilize your own artwork or vintage prints, botanical images are a simple and unique way to help liven up your wedding centerpieces. They also tie in a lovely bit of nature to your big day.
7. Fresh Fruits, Cheese, and Veggies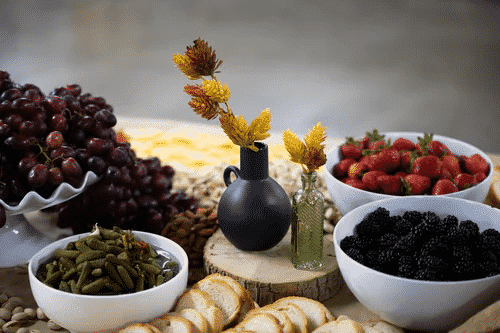 Not interested in the typical flower arrangements used for most wedding centerpieces? Try out a spread of fresh veggies, fruits, and cheeses to impress and satisfy your guests.
Related: How Would You Choose The Right Table For Your Special Day?
8. Lavender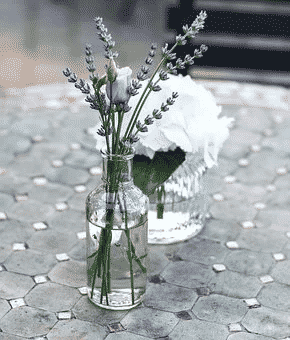 Lavender is a lovely flower that adds style and fragrance to your centerpiece. Evoke the feeling of warm summer meadows and enjoy their natural beauty as you celebrate your wedding day.
9. Play With Paper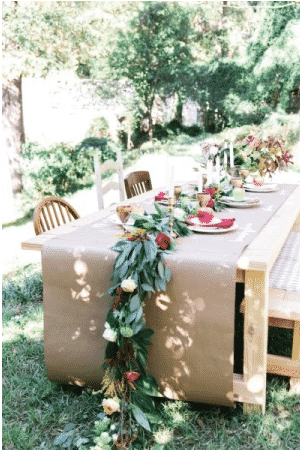 Source: https://ohsobeautifulpaper.com/2015/03/diy-wedding-table-runners/
Whether it's used as a table runner or folded into decorative shapes, paper is an excellent and cost-effective alternative centerpiece. Plain or patterned, paper is an option to keep in mind when planning your wedding decorations.
10. Hanging Grass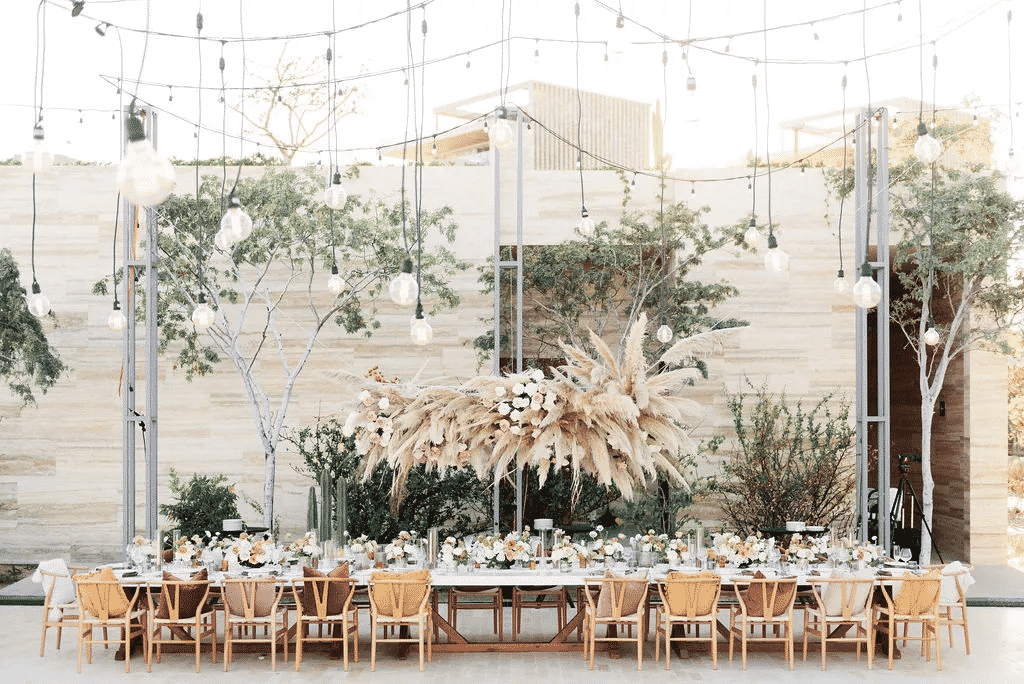 Source: https://www.brides.com/story/wedding-trend-pampas-grass
For those wanting a rustic look for their special day, consider incorporating different types of living and dried grasses. Put them in vases, or hang bushels of them from the ceiling to add a special kind of chic to your decor.
11. Wildflowers
Wildflowers are a must-have for many planning their wedding. They add a charming and cheerful touch to any celebration and are sure to brighten up your venue no matter where you're hosting your big day.
12. Light Up The Party
Source: https://jaimecostiglio.com/diy-wood-lantern-centerpieces/
Candles and lanterns will shed a whole lot of light on your wedding day. Mix them with flowers, leaves, or other decorations to make a unique, glowing centerpiece and great conversation starter.
Do you need help planning your big day? Take a look at Current Event Rentals and see how they can bring your fairytale wedding to life.
13. Antiques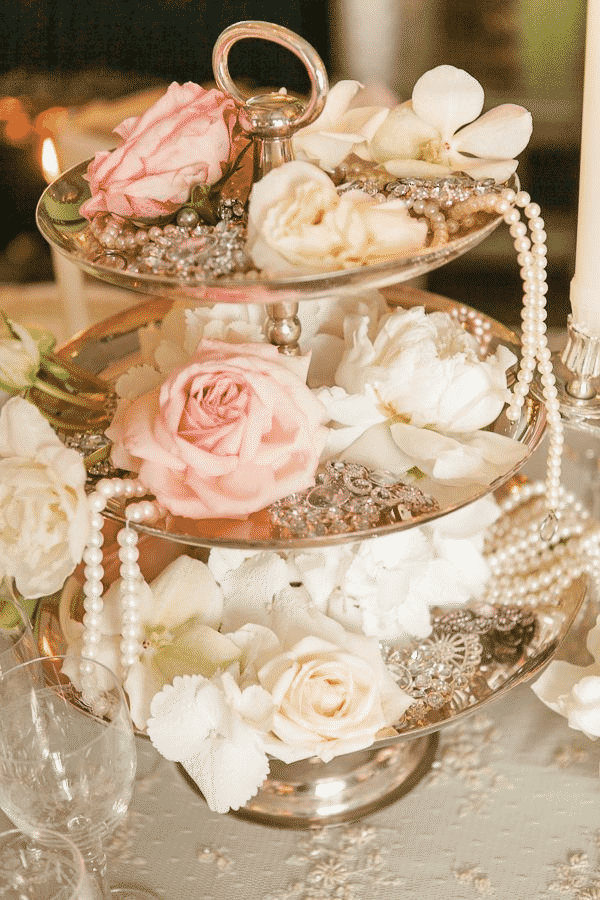 Source: https://www.deerpearlflowers.com/rustic-vintage-wedding-centerpieces-ideas/
Antiques like this three-tiered serving tray can create the perfect centerpieces that will give your wedding a unique, old-timey feel. Collect a few to add to your tables and enjoy the class they add to your festivities.
14. Velvet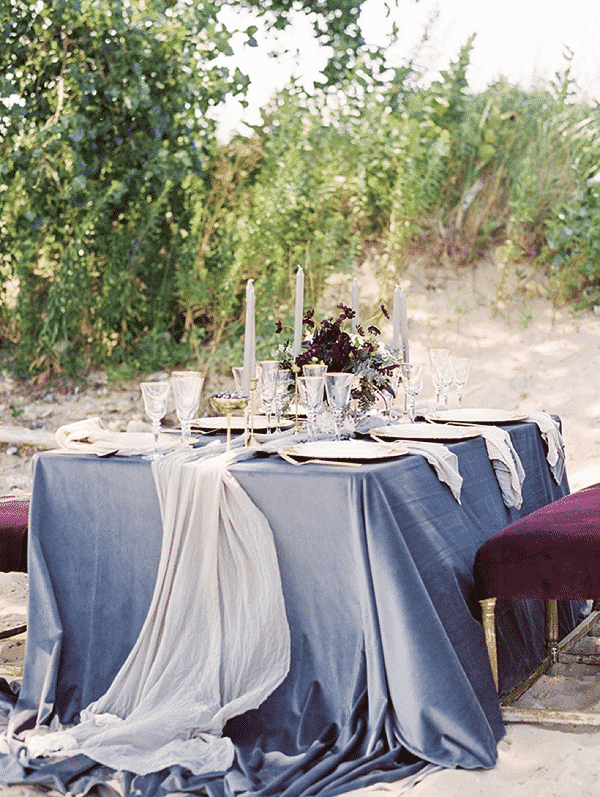 Source: https://www.tidewaterandtulle.com/2017/10/best-beautiful-velvet-wedding-ideas.html
Whether you're looking for table cloths or runners, velvet is a perfect way to add class to your wedding's memorable centerpieces. With the vast array of colors available, you can be sure that you'll find something perfect for your decor.
Related: 4 Tips for Hosting a Memorable Event
15. Bottles of Wine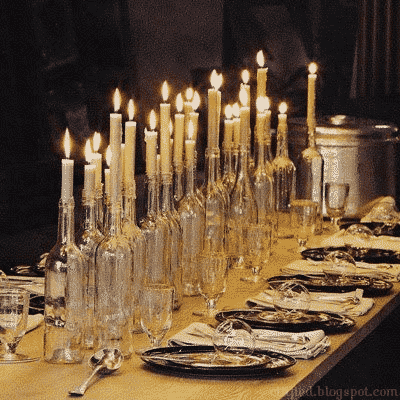 Source: https://www.curbly.com/9944-six-heavenly-wine-bottle-centerpieces
Whether empty or full, wine bottles can be a lovely addition to any wedding centerpiece. Fill them with fairy lights, candles, or colorful odds and ends to add a unique aesthetic to your celebration.
16. Baby's Breath
Baby's breath makes a lovely accent to any centerpiece, especially when paired with other bright flowers. Add a natural touch to your ceremony and enjoy the beauty that they can bring to any celebration.
17. Terracotta
Source: https://thelane.com/styling-with-terracotta-tints/
One might not immediately think of terracotta when considering a wedding centerpiece, but it's sure to add a natural, old-world feel to your special day.
18. Pergola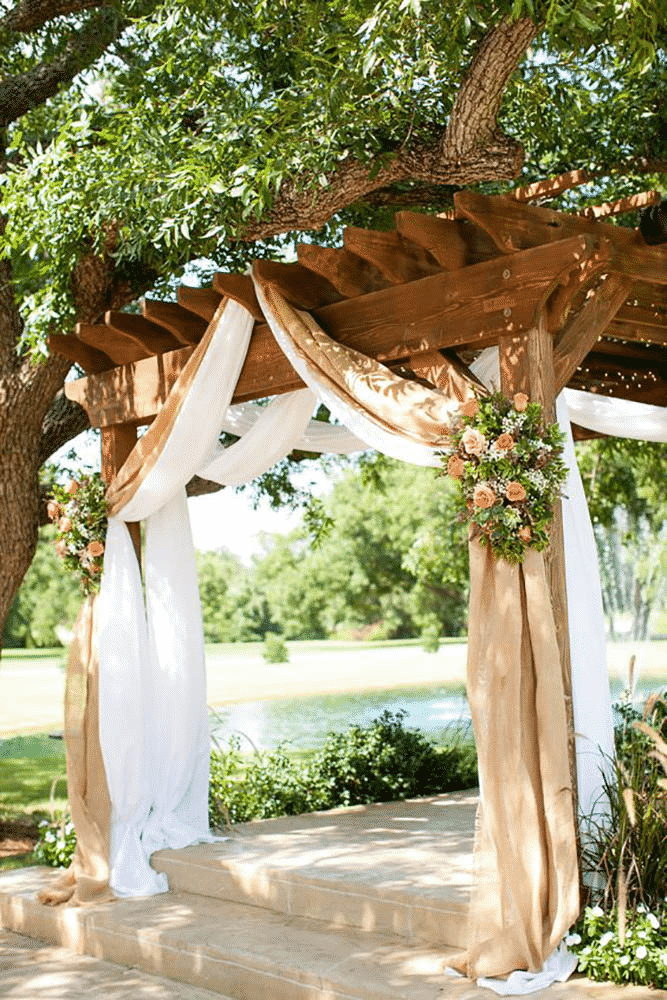 Source:https://www.elegantweddinginvites.com/wedding-blog/25-chic-and-easy-rustic-wedding-arch-ideas-for-diy-brides/
If you're considering an outdoor wedding, a standing pergola centerpiece will provide a special kind of elegance to your celebration. Tie it together with flowers and flowing silks and enjoy the beauty it brings out.
19. Decorate With Daisies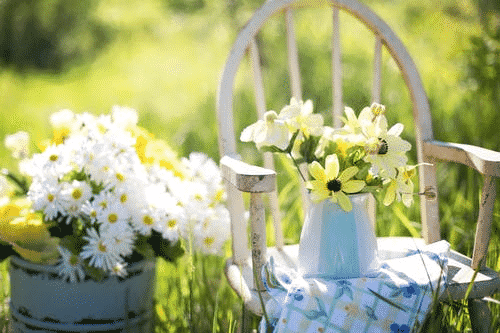 Like all wildflowers, daisies can add a bright and sunny feeling to your centerpieces. Skip the formality of other traditional decorations and enjoy what nature has to offer you on your special day.
Related: The Benefits of Choosing a Wedding Rental Service
20. Use a Variety of Vases
Keep things simple yet unique, and incorporate different types of vases and glasses to hold your flowers and wine. Each centerpiece will be something special to remember, just like the rest of your wedding.
21. Potted Plants
Small potted plants are a lovely centerpiece to accent any wedding decor. Whether you're looking to go with roses, sunflowers, or any other flower, they'll add something special to your wedding decor.
Want to know how to make planning your wedding as painless as possible? Reach out to Current Event Rentals and see what they can do for you.