Hosting a party or event comes with numerous responsibilities that need to be taken care of in order to present your guests with a day that will be worth remembering. A party requires a variety of supplies that need to be arranged, and party rental services have become pretty popular in recent years. These rental services will handle all the arrangements for tables, chairs, and all the other supplies that are required to host a classy party.
There are a lot of party rental services near me that are available, so it's important to keep in mind some useful tips that will help you select the best rental services for your event or party.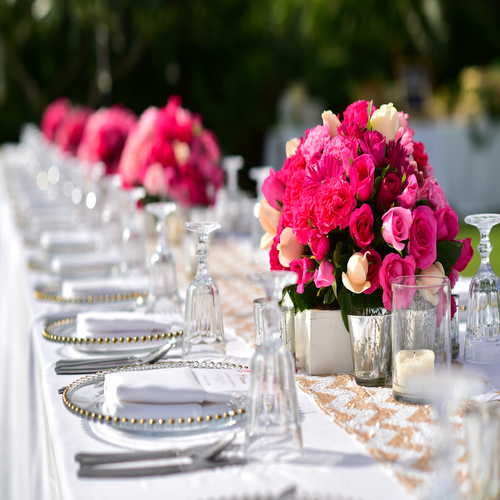 Know the niche of the event or wedding rental service provider
Although many event or stage rentals services might be known to be brilliant in their area of expertise, they might not be able to do the best job at an event outside of their arena. An event rental service might be good with arranging supplies and required rental materials for a corporate event, while another might excel in planning weddings. It's vital to know the expertise of the party rental services that you're considering for the job. By searching for event rentals in Las Vegas or party rentals in Las Vegas that specialize in the type of event you're planning, you'll be sure that your event goes exactly as planned.
Look for references from previous clients and the reputation of the rental service
In order to further ascertain that the party or event rental in Las Vegas that you're looking at is the best one for you, try looking for recommendations from previous clients of the company or research the reputation that the company enjoys. Looking through the website of the rental service provider and reading client feedback, or even asking the rental service to provide you with some referrals, is a great way to gauge the quality and efficiency of the service provider that you've selected.
Look for signs of professionalism
Professionalism is very important for any service provider. Look for signs that suggest your choice of rental service conducts is business in a reliable and professional manner. Pay attention to the response time whenever you contact them. Discipline and punctuality, as well as transparency about costs and details of the services that they are providing. These signs will help you choose the best event rentals in Las Vegas and host a great party.
Current Events is a company that has made your search for event rentals in Las Vegas easier with the availability of our stellar rental services for all kinds of birthday parties, weddings, barbecues, and corporate events. With a shining reputation in the field of rental services and plenty of satisfied customers, our rental services are going to prove to be the best choice for your event or party.