When you are in the neon capital of the world, there is so much to see and do. Most people fly-in to try their luck at gambling, catch a show, get hitched, or experience the one-of-a-kind charm that the city offers.
But despite everything that is going on around you, everyone still needs to eat. Maybe you are a spender and splurge for four-course meals all the way around, but we are guessing if you stuck with us this far, you are looking for something a little lighter on the wallet.
And, we aim to please – we have rounded up the best places to eat in Las Vegas on a budget. Whether you are looking for seafood, pasta, or steak, the best restaurants in Las Vegas don't have to be the most expensive.
Related Links: Getting Married in Las Vegas
Cheap Eats on the Las Vegas Strip
If you are looking for the cheapest possible way to satisfy the hunger while delighting in the entertainment on the Las Vegas strip, we found some options in the $10 – $15 per plate range that will fit the bill.
Pizza-by-the-slice is the easiest way to keep your eye on the tab. Sirocco's is a must-have for New York-style pizza lovers. It is located in the New York New York hotel owned and operated by MGM and offers some of the cheapest and most delicious pies on the strip.
Everybody loves tacos, and this wallet-friendly eatery in Las Vegas puts a fresh spin on this fast-food staple with authentic Tijuana-style tacos. At Tacos El Gordo, it won't feel like you are pinching pennies with their handmade corn tortillas, high-quality meat, and fresh ingredients.
For a sit-down family meal serving classic diner dishes like pancakes and meatloaf, Blueberry Hill is our top pick. Most menu items range between $10 – $15 a plate, and it's one of those familiar diners where you can get breakfast served up 24 hours a day.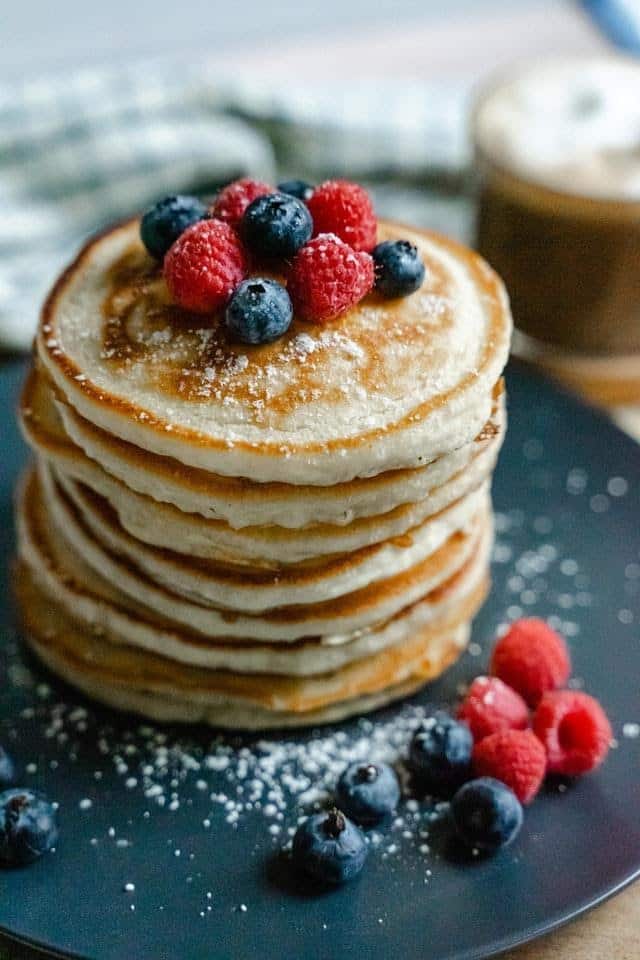 Are you planning a special birthday gathering in the city that never sleeps? Current Event Rentals can make your celebration extra special. Contact us today to find out more!
Best Moderately Priced Restaurants on the Las Vegas Strip
If you are looking to strike a balance between an affordable price and something a little nicer than a greasy hamburger and bag fries, try these favorites:
Dine family-style on delicious salads, pastas, pizzas, and desserts at Buca Di Beppo – Excalibur. The portions at this family-favorite feed two to six people served in a fun, casual atmosphere and a modest price tag.
The best American restaurant in Las Vegas on a budget is probably the lodge-themed Twin Peaks sports bar. With a full, scratch-made menu of American favorites and ice-cold, 29-degree beer on tap, Twin Peaks is just the sort of comfort that you are accustomed to. A burger and a beer never tasted better! Twin Peaks could be the best American restaurant on a budget in the Vegas area.
Related Links: How Can We Make Any Event More Special
To satisfy your sticky-finger craving, Virgil's is the best barbeque on the strip. At around $20 a plate, it is an incredibly affordable delight as well. Virgil's serves up a delicious plate of genuine southern barbeque complemented with buttermilk biscuits, cornbread, and all the delights of the in-house bakery to satisfy a sweet tooth.
From gourmet pancake stacks featuring flavors like carrot spice cake and german chocolate to the savory taste of bacon and eggs, Babystacks is a breakfast favorite. While they do serve a selection of burgers, sandwiches, and salads for lunch, the star of the show is breakfast at this reasonably-priced cafe.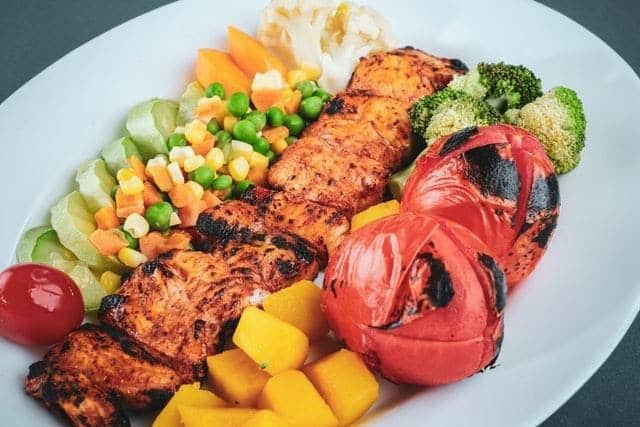 Best Steakhouse in Las Vegas on a Budget
Finding a steak dinner in Las Vegas for budget-minded individuals is a little tougher task. We managed to find a few eateries that offer an affordable cut of beef on their menu. Aside from catered meals and special events, these local joints will have to do.
Ellis Island Casino isn't a steakhouse, but it still serves up a delicious menu with reasonably-priced beef options. Add beer-brined chicken wings, barbeque, or tacos for a meal that pleases everyone at the table.
FireRock offers wood-fire grilled steaks and chops paired with seafood, burgers, and pasta dishes. Steak prices are reasonable, ranging from $16 – $40 for a steak. Unlike the fancier steakhouses, all meals come with soup or salad and a choice of a side.
Affordable Fine Dining in Las Vegas
The terms' affordable' and 'fine dining' are a little bit polarizing. But even in Vegas, where everything is bright and shiny, there are a few opportunities to enjoy a nice table service meal without breaking the bank.
An affordable, yet classy Italian dining option that pays ode to the old days on the Las Vegas strip, Casa Di Amore hits the mark as an affordable fine-dining eatery. Enjoy a candlelit table dining experience surrounded with vintage photography of old Las Vegas and entertained by live Jazz performers.
Indulge your Chinese cuisine cravings with an authentic table-service meal featuring various specialty dishes using noodles, rice, vegetables, beef, pork, and seafood. This Chinese kitchen is located at the Gold Coast hotel and casino and is a local and national Chinese food favorite.
Related Link: The 10 Best Hotels in Vegas
A truly unique dining experience that could not be left off our list, Other Mama offers a seasonal menu. The atmosphere is a bit eclectic, best described as a submarine dorm-style with artwork featuring mermaids and jellyfish. While most of the menu features strong Asian influences, you never know quite what to expect when you dine here.
Our Choice for the Top Pick
There are budget-friendly eateries all around Las Vegas to meet every taste, preference, and financial need. For breakfast, our favorites are BabyStacks and Blueberry Hill. For family-style Italian, Buca Di Beppo top's the list, and there is no better barbeque than Virgil's in the neon city. But if we could choose just one restaurant to be our culinary experience, it would have to Other Mama because there is just something unexpected about the unexpected. The best places to eat on the strip – and off offer a little something for everyone.
Sometimes a meal is just a meal and sometimes it's a celebration. Current Event Rentals is ready to put the little something extra special in your Las Vegas event. Contact us today to get started planning!